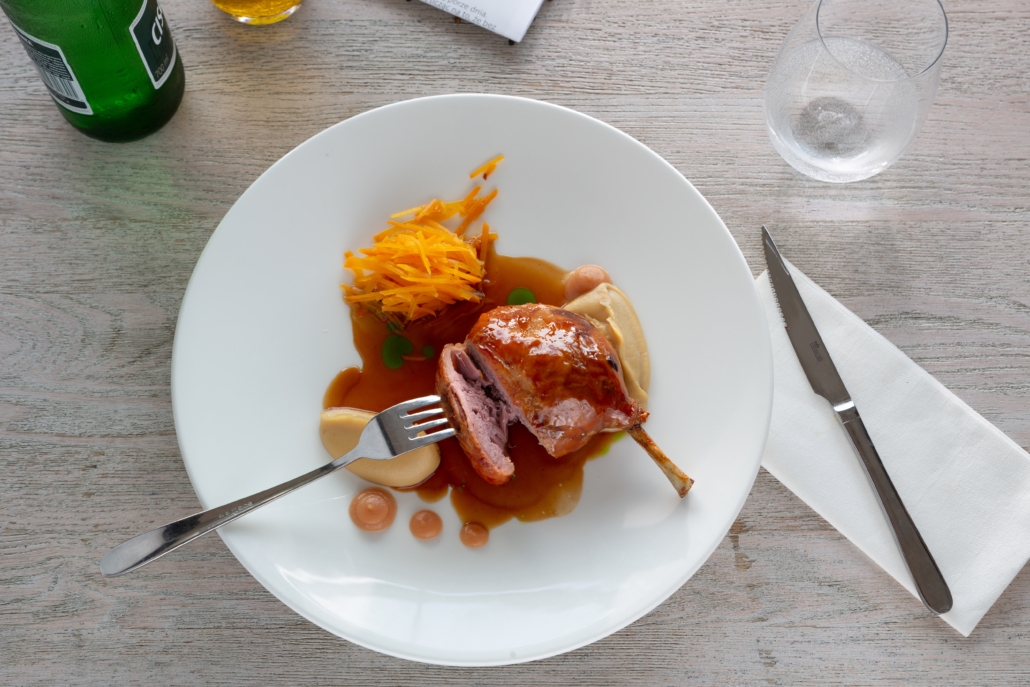 Dune Restaurant Cafe Lounge offers a warming winter menu
Although the weather outside points to spring, the calendar and the Dune Restaurant Cafe Lounge's winter menu say otherwise. It is dominated by warming and energetic dishes, as always based on fresh products, mostly from local suppliers.
As emphasized by the chef at Dune Resort Marcin Pomorski, the restaurant closely observes guests' opinions and tries to adjust the menu for each season to their expectations: – It is our tradition that with the coming of the next season we modify the menu. We are using a lot of vegetables that are available at this time of year. So we have more starchy sides, red meat dishes and heavier sauces. We rest for a while from lettuces, serving more nourishing, more energetic dishes to suit the cold weather.
Visitors to the Dune Restaurant Cafe Lounge during this period can count on warm starters – such as fried herring with roasted onions and sour cream, main courses with red meats (beef cheek, lamb or duck), mushroom sauces, fond meat sauces. Potatoes, cauliflower, carrots, beets and groats are served as sides. Cream soups are prepared mostly from root vegetables (parsley root, beetroot, onion, carrot).
Even desserts are warm. Our perfect apple pie holds the crown. Chocolate brownie is also very popular.
Of course, there are still "classics" in the Dune Restaurant Cafe Lounge menu, such as burger, spaghetti aglio e olio, fish soup. There is also an amazingly tasty winter salad with roasted beetroot and ricotta cheese.
For guests who are well acquainted with Dune's culinary offer, the "Chef recommends" sets, which always consist of soup of the day, main course (meat or fish) and dessert, can be an attraction. They are available daily in a limited number of portions. It's worth relying on the chef, who doesn't tell you what he'll serve on a given day until the last minute, but never fails. The choice of dishes – as Marcin Pomorski informs – is determined by what particularly attractive fresh product you can get on a particular day. – "Chef recommends" is a surprise until the last minute, but always with a guarantee of first-class taste and customer satisfaction," the chef stresses.
The restaurant invites you to choose the dishes on the menu every day from noon to 10 p.m. Breakfast is served from 8 a.m. to 10.30 a.m.
Of course, Dune Restaurant Cafe Lounge continuously offers teas with seasonal fruit, mulled wine, hot chocolate – perfect after a winter walk or a winter swim.