The First Aid Academy is an educational campaign addressed to the institutions of the Koszalin local district, which responds to the needs of educating young people in the field of first aid. The campaign is aimed primarily at primary school and high school students as well as children from the oldest preschool groups.
The aim of the program is to develop appropriate reflexes in an emergency and ways to help the injured person. Trainings are carried out by a qualified paramedic with the use of professional equipment.
Participation in the project is completely free.
First Aid Academy in numbers
40
trainings
carried out in the 3rd edition
1
200
students
trained in the 3rd edition
2
000
students
trained as part of the entire project
YOUNG RESCUER PACKAGE
As part of the campaign, each trained person receives a personal first aid package, which includes: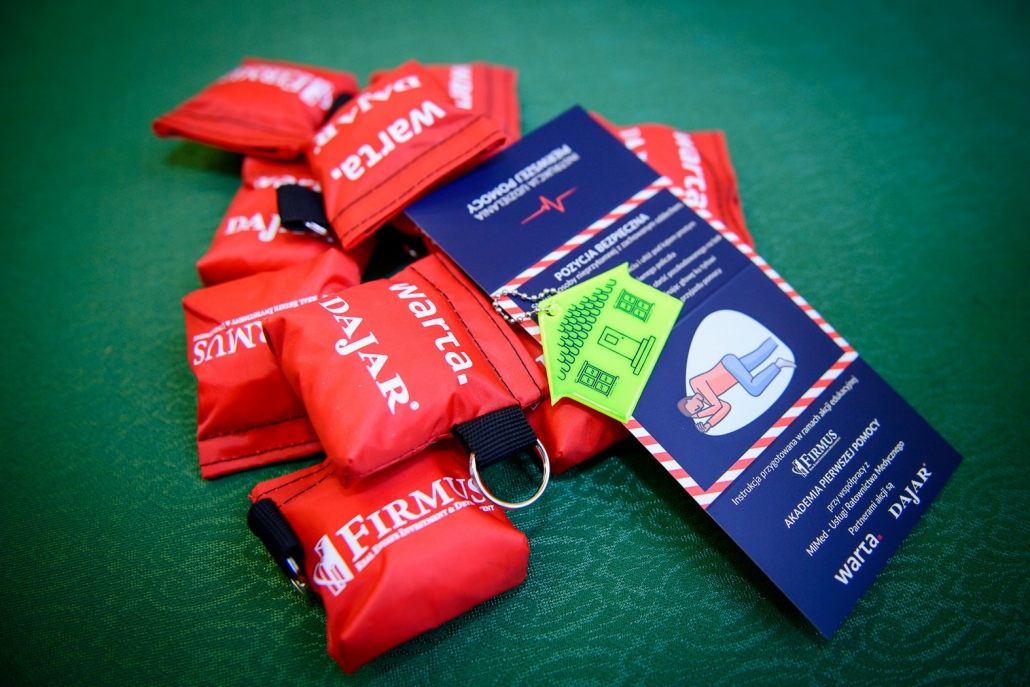 1
Resuscitation mask complete with disposable gloves
2
Pocket First Aid Instructions
Firmus Group is a local developer building unique seaside houses and apartments. It has 15 completed investments, including the spectacular DUNE Resort complex right next to the beach in Mielno and the first typically residential investment, Osiedle Norweskie.
Firmus Group focuses not only on the development business, but is also strongly involved in the life of the local community. It supports various sports, cultural and charity initiatives. It initiates some events himself, an example of which is the First Aid Academy, where 2,000 children had the opportunity to learn and practice the principles of first aid.